The Holiday Season can be fun to share with family and friends.  The last thing that you need is to be stressed out in the kitchen. A little preparation and planning can help you with this.  Rome was not built in a day and neither is the perfect holiday party.  When you are thinking about a kitchen remodel, you should consider how often you will be entertaining.  If you plan your kitchen design around your needs, you will be much more prepared when the time comes to entertain.
There are key areas that must be taken into consideration for your kitchen to be ready for entertaining:
Having the right appliances
Having the right amount of storage
Having the right amount of counterspace
Having the right amount of kitchen lighting
Having the right sink and disposal
One of the biggest part of having a kitchen that is ready for holiday entertaining is having the right appliances.  The appliances set the stage of what you can handle for holiday entertaining.  Take for example, the refrigerator is important so that you can store food and trays.  Having a 42 inch refrigerator is much more convenient than a standard 30 inch refrigerator.  If you bake a lot, having two ovens can make your life a lot easier.  The same goes for an induction range that is 36 inches vs. a standard 30 inch smooth cooktop range.  They may look the same, but a 36 inch induction range provides you much more power in cooking and preparing your favorite meals.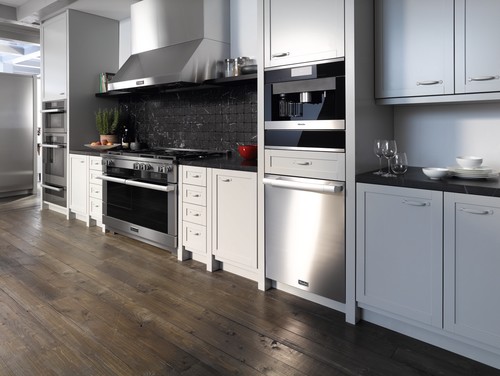 Your kitchen countertop space is also a big part to successful holiday entertaining. You can never have too much countertop space in a kitchen. There is prep space that is needed in the kitchen. There is space to put dishes and trays after cooking. This space is necessary to keep free of miscellaneous items so that you can arrange serving items for your guests. Having that beautiful quartz countertop with a nice flat polish edge will help you feel comfortable to entertain with style.
Click on the following to read more on kitchen tips to have a fun filled holiday party
Kitchen Tips for a stress free holiday – Food She Blogged
10 Tips for Stress free Holiday Entertaining – World Kitchen
Holiday Cooking Tips and Shortcuts from The Experts – Real Simple
5 Tips for a Stress Free Holiday Kitchen – Stroke Smart
Tips for Stress Free Holiday Baking – Kitchn
5 Kitchen Tips for a Fuss Free Holiday Party – Houzz – Miele